Annie B.

Lyndsey F.

Linda M.

The salon was clean and busy, always a good thing. I also enjoyed the product line they use. The stylist was great, professional and efficient. The salon was a tad difficult to find but I would definitely book another appointment.

mikayla M.

Jorge was most accomandating. I am recovering from a brokenness, and he was extra gentle and did a great job on my hair! I was so happy when I left. 😊

Suzanne B.

Vi N.

Jorge looked at my hair and advised the shampoo person not to use conditioner because he needed to use a leave-in conditioner. Needless to say, I color my hair constantly and have highlights and low lights and my hair needs all the help that it can find. Thank you, Jorge, for your expert advice🙏

Eugenia W.

Kelsey K.

Ronica I.

Ended up getting a hair cut with my blow dry & she did an amazing job!

Kimberly B.
---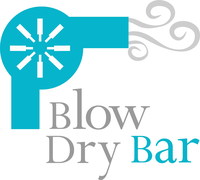 Blow Dry Bar Houston
Salon / Hair Care
---
3100 Timmons
Houston, TX 77027
United States
Tue - Sat: 10:00am - 7:00pm
Sun: 10:00am - 3:00pm

+1 (713) 522-2068