Laurel L.

Facials with Danielle never disappoints. She leaves my skin looking and feeling, smooth, renewed and wonderfully. hydrated. I trust her completely to tailor treatment to exactly what is needed. Beyond that and equally important is the beautiful and relaxed environment.

Sandra K.

Thanks Daniel. I always enjoy your gentle hands!

Nancy P.

Susan A.

Susan H.

I love my treatments at Bloom!!!

Scarlett T.

Loved the experience and my skin looks great!

Kate T.

It was amazing all around!!! Not enough words to express how i felt after my facial with Danielle 💜

Raquel R.

wisdom of the healer

Kelly B.

Erina R.
---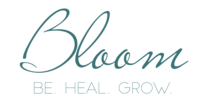 Bloom Skincare and Makeup
Facial & Makeup
---
45040 Albion Street
Mendocino, CA 95460
United States
+1 (707) 414-3759