Able to take me last minute. Great stylist. My Hair looks amazing.

Fran L.

Again, my request was listened to. Checked during the blo out for my agreement ~ and then provided what I requested. it was timely, efficient and professional

Rosemary F.

My stylist did an amazing and timely blow out on my hair and it is very thick and girly. She did a great job!

VICTORIA R.

The woman who did my hair was so sweet and friendly. It really makes a difference to interact with someone who is willing to interact with you and have a nice conversation. It was my first time there and made me feel so welcomed and comfortable and really did a great job explaining to the the product line the salon uses and really did a beautiful job on my hair. I got so many compliments on my hair from the job she did

Daniella D.

My hair lasted for the evening and through the next day. The best beach wave ever!

Jacquie L.

I go almost every week and the girls are great!

Natalia M.

The girl did an excellent job on my hair. It held up all nite. People were so friendly and welcoming at the shop. The girls answered any questions that i had about the shop. Great experience. Thank you!!

Adrianna G.

Love coming to get blow out at the greenvale blo bar

Margaret K.

First time there. Staff was very welcoming and place was also warm and welcoming. I really liked my hairdresser. She did just what I wanted. Friendly too.

Kim G.

I choose 10 because all the ladies at Blow were so welcoming and friendly. They took care of me and my six friends with great customer service. We were all so pleased with the excellent service. Plus we all loved our blow outs. I will definitely come back for another blow out!

Nancy G.
---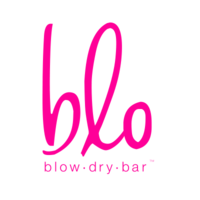 Blo Blow Dry Bar - Glen Cove Road, NY
Salon / Hair Care
---
50 Glen Cove Road
Greenvale, NY 11548
United States
Mon - Sat: 9:00am - 7:00pm
Sun: 10:00am - 5:00pm

+1 (516) 708-4014