Book Online
General Inquiry
Strategy/Policy/Management Consultation
$150.00
While you know your business better than anyone, I know social media. Our initial consultation is crucial in order for us to bridge the gap of where you want to go and how I can get you there. I don't offer canned, one-size-fits-all packages. I will never tell you that you need a particular social network simply because it's popular or 'everyone is doing it'. I may even tell you that you're not ready for social media! Whatever the case is, you'll still come out of the consultation with a better understanding of social media and how it relates to your business.
All of our recommendations are based on industry knowledge, experience, and research in combination with where your business is at. In our initial consultation, expect:
-A better understanding about how social media works
-A discussion about your business and industry
-A discussion about social media in relation to your business goals or events and how it fits in
-A discussion about the services I offer
-An understanding about the process of working with a social media manager
Your participation in this process is key to its success because you know your business best. While you still may be hiring us to manage your social media, it is still YOUR social media and I want you to be involved as much as possible every step of the way.
This initial consultation is to find out if we are a good fit for each other – if I feel that you are not ready for social media, I will provide feedback on what you need to do to get there. I would rather have you be successful with a website or email campaign than take your money when I know it could be better spent somewhere else.
---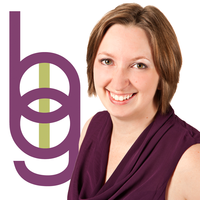 BLG Business Solutions
Business & Events
---
Mon - Fri: 10:00am - 4:00pm

+1 (306) 501-6265