Joey has an in-depth knowledge of anatomy. Although you would think that people in this business would all have this knowledge, he uses it to its full extent working the belly of the muscle as well the areas of origin and insertion. The room was very dark which was nice. The music was calming but more uplifting then what I have heard before.

Kim D.

Very much impressed with his work. Best massage I have received.

Dee L.

I've been to many different therapists over the last decade and Joey is quite possibly the best I've found. There's no need to verbalize when he's on a spot that is sore because he already knows. The most attentive and in tune with human anatomy that I've ever worked with.

Bryan B.

Joey is able to go deep and get to hard to loosen areas that can cause chronic pain. 90 Min is the way to go!

Preeti C.
---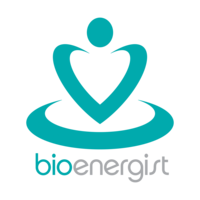 Bioenergist
Massage Therapy
---
4625 E. Broadway Blvd Suite 109
Tucson, AZ 85711
United States
Sun - Sat: 11:00am - 10:00pm

+1 (310) 998-7540