Book Online
Sauna
2 Services
Finnish Sauna 30
$30.00
The use of saunas, which originated in Finland, have been used for centuries for relaxation, pain relief and general wellness--especially when alternating with brief, cold water (or snow) exposure. Add water to the hot rocks for a bit of moisture, or keep it dry. Our sauna seats 6 - 8 people comfortably, and can be set on a mild temperature setting, or raised high for a more intense session. Showers pre- and post sauna are available in the locker rooms for cleansing. Memberships and series are available. Add One additional person for $15.00
Finnish Sauna 60
$50.00
The use of saunas, which originated in Finland, have been used for centuries for relaxation, pain relief and general wellness--especially when alternating with brief, cold water (or snow) exposure. Add water to the hot rocks for a bit of moiisture, or keep it dry. Our sauna seats 6 - 8 people comfortably, and can be set on a mild temperature setting, or raised high for a more intense session. Showers pre- and post sauna are available in the locker rooms for cleansing. Memberships and series are available. Add One additional person for $15.00.
---
Bergamot Massage
Spa & Massage
---
8302 Globe Drive #102
Madison, WI 53717
United States
Mon - Fri: 9:00am - 9:00pm
Sat - Sun: 9:00am - 6:00pm

+1 (608) 472-2432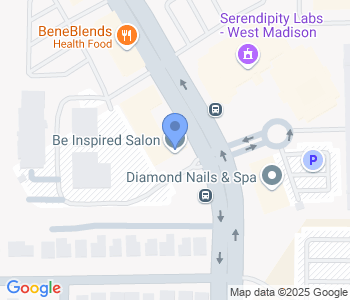 19 Reviews
Seth is da Man!

Don V.

Aaron is excellent. I would highly recommend him. He has a natural sense of knowing but also listens to what you want from the massage.

Cathy M.

Best massage in Madison! Great attention to detail and to my needs.

Elisabeth H.