Book Online
Body Services
2 Services
Lemon Verbena Body Polish
$95.00
Fresh lemon and gentle buffing grains are blended with stimulating extracts to soften the skin. This exfoliation deeply nourishes and revitalizes. Session concludes with a moisturizing full body massage using ginger root oil, an excellent anti-depressant to calm the parasympathetic nervous system.
Lemongrass & Mimosa Body Scrub
$95.00
Walnut shells and bamboo powder gently remove dull, dry skin while lemongrass, mimosa, jasmine & ylang ylang relax and energize. A massage with sicilian bergamot lotion, rich with aloe, soothes and nourishes.
Wellness or Integrative
1 Service
The Sauna Session
$35.00
Sanctuary? Healing room? Sweat box? Yes! Enjoy up to 40 minutes of bliss alone or with a friend in our infrared sauna. Book as a standalone or with another service. Loosens tight muscles, increases circulation and relieves pain. This is a dry, gentle heat and is a fantastic option if you feel a cold coming on, or any time you need a dose of well-being and a little peace and quiet. Heats between 120 - 160 degrees.
Pairs perfectly with body treatments for warmth and for deeper detoxifying.
Member rate : 25.00
Packages available for purchase.
Can accommodate up to 3 people. 10.00 each additional person.
Not for use by women during pregnancy, or those with a fever or uncontrolled high blood pressure.
---
Bergamot Massage
Spa & Massage
---
515 Junction Rd., Ste .C
Madison, WI 53717
United States
Mon - Fri: 9:00am - 9:00pm
Sat - Sun: 9:00am - 5:00pm

+1 (608) 472-2432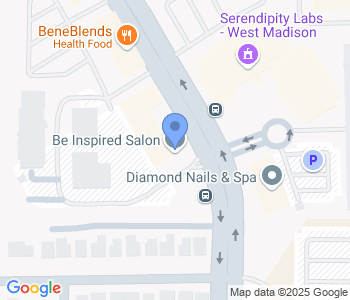 19 Reviews
Seth is da Man!

Don V.

Aaron is excellent. I would highly recommend him. He has a natural sense of knowing but also listens to what you want from the massage.

Cathy M.

Best massage in Madison! Great attention to detail and to my needs.

Elisabeth H.