Like most overweight people I have tried every weight loss program imaginable. Something about Medifast just clicked for me. The Medifast center provides a friendly supportive environment. Having the accountability to weigh in each week keeps me focused. The weight loss counselors cheer you on when your week was successful and stop you from beating yourself up when you slip. For me "What's for dinner?" has always Been a question I dreaded. My mind reels at all the fattening decadent things I could eat. After a stressful day at work making a thousand other decisions, I no longer have the discipline to make the right one. The Medifast plan gives me just the right balance between structure and choice. I am an incredibly picky eater but there is such a wide variety of foods, it's impossible not to find meals that I like and even look forward to eating. I've now lost 50 lbs and have a normal BMI for the first time in over 15 years. I have another 25 to go to reach my goal, but for the first time in a long time, I can see myself there. I would and have recommended Medifast to others struggling with their weight. I have a friend that just started the plan a few weeks ago and she has already lost 25 lbs. I'm actually going to be ready for swim suit season and I can hardly believe it. I'm very proud of my weight loss accomplishment but I could not have done it without Medifast.

Amy S.

Love Ann she's the best. She gives me just the encouragement I need.

Liz F.
---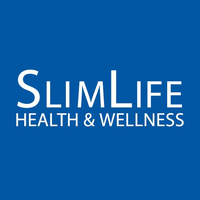 BelAir Slim Life Health & Wellness
Nutritional Counseling
---
5 Bel Air South Parkway
Suite 1207
Bel Air, MD 21015
United States
Mon - Wed: 9:00am - 7:00pm
Thu: 11:00am - 7:00pm
Fri: 8:00am - 3:00pm
Sat: 8:00am - 1:00pm

+1 (410) 983-6400
Refer Your Friends And earn rewards!