Nia H.

Sarah C.

Jodi is amazing. And so spot on

Becky R.

Sofia S.

Because Jodi is always bang on

Valerie S.

Calming atmosphere, beautiful energy wonderful experience

Ashley V.

I'm really enjoying the course! I enjoy the structure that you are presenting making the process easy to follow

Anne A.

It was a very relaxing experience

Taylor C.

i am very happy with my experience and it left me with a good feeling.

Flow G.

Great service and friendly staff.

Wendy C.
---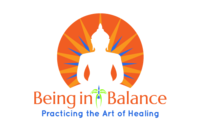 Being In Balance
Wellness Center
---
155 Main Street West
Suite 102-
Shelburne, ONT L9V 3K3
Canada
Mon - Sat: 9:30am - 7:00pm

+1 (519) 925-1999