I love taking classes here on Sunday nights. Sets me up for a great week ahead and I'm learning to meditate well with the help of the great classes here. Yoga is great too.

Nicole A.

Great studio, good vibes. Kind and knowledgeable teacher.

Brendan C.

The meditation session with Celeste was lovely - focused and gentle. The space has a calm, welcoming feel. Looking forward to returning.

Abby W.

I've taken many classes (both yoga and meditation) at Asana and the instructors are all wonderful and bring something different to their classes. It is a great addition to the neighborhood and it's a really relaxing and pretty space!

Kristin F.

James' flows were great! I've been practicing yoga for years and have never had the courage to do a headstand... but james was able to coach me through it!

Emma S.

great new place!

Ali K.

Lovely studio! So much thought and care has gone into creating a wonderful experience. Absolutely give it a try!

Amanda S.

Beautiful space filled with color and great teachers!

Dave K.

I was so excited to have a new yoga studio open in the neighborhood...and Asana far exceeded my expectations! The studio is lovely - clean, calming/nice atmosphere, and really nice staff. I personally feel its the best studio in Hoboken!

Kristin M.

My girlfriend asked me to come with her to the opening night event and we both had a really nice time. We could only make it to the sound bath, but we instantly felt welcomed and had an extremely pleasant experience overall! The staff is amazing and the energy is pure and calming. I will most definitely be returning and would recommend this practice to anyone looking for a place to heal and be present in the stressful and sometimes overwhelming world around us.

Taryn T.
---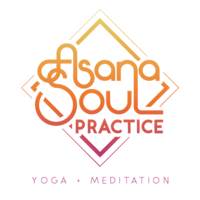 Asana Soul Practice
Yoga
---
411 Jefferson Street
Hoboken, NJ 07030
United States
Mon - Wed: 6:00am - 9:00pm
Thu: 6:00am - 9:30pm
Fri: 8:30am - 8:00pm
Sat: 8:30am - 7:00pm
Sun: 8:30am - 6:30pm

+1 (609) 675-0503