I have been a client of Jenny's for as long as she has been a stylist. I would not let anyone else color my hair. The sign of a great colorist is your hair looks so natural no one notices the day after I had my hair done. All the stylist are great I always admire their work.

Wendy R.

Very professional and sweet people.

Darlene B.

I've been a client of Katelyn's for 2+ years and have always left her chair with Pin-worthy hair. Bonus: it's always a fun time! -Kristina

Kristina V.

Friendly. Timely. Great interior. Great hair cut, color and communication while in the seat. Top notch service !

Julie M.

Tyla and Kaitlyn are both great! They both listened to what I wanted and gave me natural looking highlights (I've gone there twice). After my horror stories I've experienced elsewhere, it's nice to find a salon that doesn't make you look overdone!

Christina V.

A 10! Lacey is so great! She listens to what I want and not only makes it happen, but she makes my hair look better than I imagined! Overall, there is s uch a positive vibe there at Aqua Beauty. Thank you all!

Beth Q.

very nice salon! Both Christina & Herman are very skilled at cutting my long hair & their location in the harbor is a great place to visit.

Anna V.

Jenny was great! She was patent, friendly and professional. She gave a wonderful haircut for my 9 months old baby girl with no tears! It was a great first hair cut experience for my baby!

Iris L.

Aqua Beauty Lounge has the top stylists who are also extremely beautiful and friendly like no other place around.

Valorie L.

Christina does a great job with color and cut. This was my second time and I would definitely refer her and the salon.

Lorie ?.
---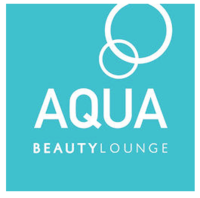 Aqua Beauty Lounge
Spa & Massage
---
270 Capistrano Road Suite 12
Half Moon Bay, CA 94019
United States
Sun - Sat: 7:00am - 5:00pm

+1 (650) 560-8449