Every time I've been to Alston Face & Body I've been left extremely impressed with the way I get treated and the quality of the work. The people there do a fantastic job of making you feel Iike you're a priority and all they want is for you to feel comfortable. The atmosphere is very professional, but the s taff manages to still come off as approachable and friendly. I'm always in love with the work they do--they're the best out there. Every time I leave I ca n't wait to come back.

Angelica S.

Austin spa always treat everyone very professionally. Alyssa is absolutely fabulous and I would recommend her to anyone that would app, which I have. Thank you so much for the courtesy and the excellent service

Frangina S.

Becky was awesome! Very easy to talk with and super professional.

Wanda H.

Becky is the best ever! Fun, friendly, caring and provides the best service I've ever had! There is no one better!

Danielle B.

Wendy is fantastic. She really takes her time to understand my skin. The results are amazing!

Lauren T.

I spent a lot of time looking for the best salon & spa for me. I am happy to find and share that I have found just that at Alston. Becky is fantastic! She takes the time necessary, is flexible as her schedule allows and is open to helping you the customer with all of your needs. Alyssa is amazing with the brows. Don't be fooled all of the ladies here are great at everything they do from facials to waxing and massage visit Alston at Walter Claudio's today!

Ana L.

10!

Jaimie W.

Great facial. Wendy was outstanding as usual!

Lisa G.

Beautiful, relaxing surroundings along with very talented estheticians. Highly recommend a visit to this salon!

NATALIE R.

Wonderful and relaxing. My first time but I will be back!

Judy T.
---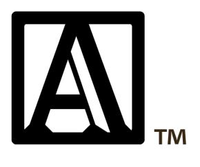 Alston face & body
Spa & Massage
---
11 W Figeuroa St
Santa Barbara, CA 93111
United States
Tue - Thu: 9:00am - 7:00pm
Fri: 9:00am - 6:00pm
Sat: 8:00am - 5:00pm

+1 (805) 455-2806