Deborah J.

Because the tx has really helped me! It was not going well for me until Kristen at Dr Armatos office ordered PT .The neurologist l was seeing did nothing for me! Except order another CT scan when l had one done the previous week.

Valerie S.

I'm starting to get some relief from my pain and stiffness. The immobility and lack of flexibility in my area of concern is what's adding to not getting greater relief from my physical therapy.

Collie L.

Frances G.

Lauren G.

Rob is the best!

Noah D.

Juloius is great he really cares!

Amanda W.

Very happy every time I go

Victoria K.

Cuz Amy's and everyone else are the best. Silly.

Mark P.

Taro K.
---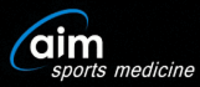 Aim Sports Medicine
Sports & Fitness
---
1035 Aviation Blvd.
Hermosa Beach, CA 90254
United States
+1 (301) 433-7864