Clean, friendly and relaxing!

Melissa H.

Brian S.

Pam A.

Excellent way relax. Staff are friendly and helpful 👍

Mairi P.

Welcoming. Comfortable. Peaceful. So nice to just stop and relax.

Mary Lynn D.

Andrew B.

Heidi M.

The experience is so relaxing. Its a perfect way to refresh yourself after a stressful week.

Regina D.

Everything was very clean. Staff was friendly and helpful. Great floating experience!!

Debi T.

Maddison K.
---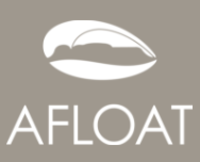 Afloat Wellness Centre
Health & Beauty
---
179 Algoma St South
Thunder Bay, ON P7B3C1
Canada
Tue: 12:00pm - 9:00pm
Mon, Wed, Thu, Fri, Sat: 9:00am - 9:00pm
Sun: 10:00am - 8:00pm

+1 (807) 789-4974