Very well worth it have degeneration and arthritis issue with back , definitely calms things down

Monte H.

Staff was very friendly and helpful. This made for a good first experience with Cryotherapy! I will do it again for sure.

Mindi H.

My first visit was amazing! Staff was great, and services were top notch!

Brenda P.

We were very impressed with the facility. So bright, clean and so efficiently arranged. The staff were so pleasant and helpful. Also both young ladies seemed to be very knowledgeable. A@

Duane A.

Cryotherapy has helped take the "edge" off the daily pain I experience as a result of a car accident. With each session the results are lasting longer! I love the convenience of this quick therapy!

Jacy H.

I had an injury in my neck that prevented me from turning my head all the way for the last 6 months without feeling pain. After three Cryotherapy visits, I can turn my head with NO feeling of pain. It completely restored me back to 100%.

Brian M.

This was a great experience I have had no back pain since I did my first cryotherapy which is been 4 days I feel energized the staff is knowledgeable and caring and I will definitely continue to utilize this therapy as long as I can afford it

Melany C.

It was a great experience. My back felt so much better just minutes after my appointment

Theresa E.

After the treatment I felt a jolt of adrenaline. Slept great that night and had more energy the next day and night. I'm going to use this service on a regular basis.

Mark T.

I had my first cryotherapy experience and I can't express enough that I look forward to more! I was surprised how fast the time went in the chamber and that it wasn't as cold as I anticipated. The staff was so extremely nice and answered all questions I had. I have arthritis throughout my entire body with a positive rheumatoid factor. The day before I went in for my cryotherapy treatment I had just had fluid drained from one of my knees and an injection of steroids administered. My knee was still quite swollen and sore, but the day after my cryotherapy there was a visibly significant improvement! Not only in the reduction of swelling, but it felt so much better too! I'm hopeful that further treatments will keep further arthritis flares to a minimum and improve my quality of life! Thank you Advanced Cryotherapy! So nice to have you in Grand Island! @

Stephanie L.
---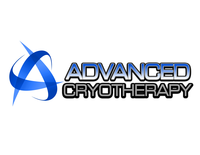 Advanced Cryotherapy
Health & Beauty
---
1932 Aspen Circle Suite E
Grand Island, NE 68803
United States
Mon - Fri: 9:00am - 6:00pm
Sat: 8:00am - 12:00pm

+1 (308) 675-3410