Wendy D.

Classes always excellent and staff highly qualified

Mary C.

Carmel H.

I go to the 5.30pm class on on Thursday and enjoy it. Can't get into the class for the next 2 weeks. Would like more of theses classes at night.

Susan S.

Sarah L.

Friendly staff, professional, good workout, pleasant environment.

Patricia H.

David knows his stuff. And always supportive.

Ian L.

Very professional service

Carmel F.

Harry S.

My 1to1 sessions with Claire are really great. Her enthusiasm is infectious!

Ann B.
---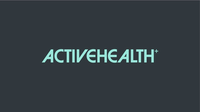 Active Health Solutions
Pilates
---
Hibernia Street 10-12 Hibernia Street
Holywood DOW BT18 9JE
Holywood, DOW BT18 9JE
United Kingdom
+44 28 9042 1188