Book Online
Coaching
2 Services
Coaching - Life/Health/Wellness (via Phone)
$75.00
This powerful 45 minute phone coaching session provides you with the support, tools, and encouragement to reach your goal. If you are not involved in an ongoing coaching program, please have a current goal/issue you wish to resolve at top of mind so we can get to it and create a plan for to move forward!
Coffee With Coach
If you're overwhelmed, stressed, anxious or just feeling "stuck" in any area of your life, come have coffee (or tea) with a certified coach at a coffee shop of your choice in JP.You'll be coached through your area of "stuckness" and leave with a plan of next steps to move you forward.
This is a FREE community service offered on Mondays between10:30 and 1:00 pm.Book online or Text Beth @ 508-400-1338
Wellness or Integrative
17 Services
---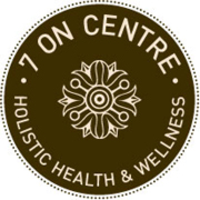 7 On Centre
Wellness Center
---
33A Harvard Street
Brookline, MA 02445
United States
Mon - Fri: 9:00am - 9:00pm
Sat: 8:00am - 4:00pm

+1 (508) 400-1338
13 Reviews
Words can't describe how wonderful of an experience this is!! I will continue with Beth indefinitely!! So grateful I found her!!!

Kristina L.

Very positive experienxe!

Casey T.

It was my first time and I loved it! Beth is so warm and open, I will definitely go back (soon!!)

Karen M.